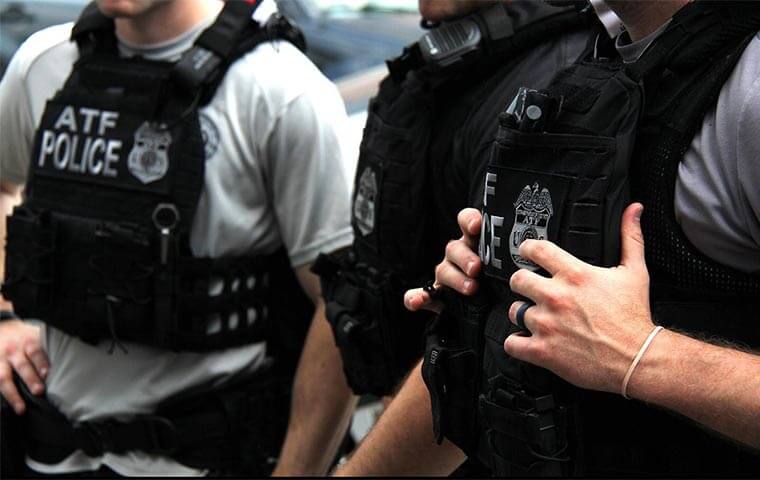 In response to an inspector general survey, law enforcement officers in five Justice Department components expressed concerns about the impact of the Coronavirus ranging from their personal safety to their ability to carry out their investigative and other duties.
It found that two-thirds reported that the pandemic has affected their ability to work their cases, including by affecting coordination with state and local law enforcement. Among the components, that concern was strongest at the FBI and ATF but still around or above 60 percent at the others—DEA, Marshals Service and U.S. Attorneys Offices.
Further, while three-fourths agreed that their agency had provided adequate personal protective equipment, almost all of the rest disagreed or strongly disagreed, and a quarter similarly called inadequate their agency's training on how to use PPE and how to interact with the public and co-workers in light of the risk of infection.
More than 60 percent said they always or often wear a mask while on duty but lower percentages said that was true of other law enforcement officials with whom they work. The survey "did not ask respondents to describe their specific work environment, which could affect the necessity of wearing a mask," the IG summary says.
Nine-tenths said their agency had provided guidance on reporting to work if they have symptoms of covid-19 but do not have an official diagnosis or test result. However, six-tenths said that screening procedures such as temperature or readings or other symptom checks were not being used at their workplaces, and fewer than a tenth said they had been tested by their agencies.
Responses to an open-ended invitation for comments focused on "a lack of detailed guidance from their agency, the low availability of masks and other PPE, a desire for more testing, and lack of follow through by leadership of established covid-19 policies," it said.
The survey, to which more than 6,000 officers responded, was conducted in July and August so some views may have changed since that time.