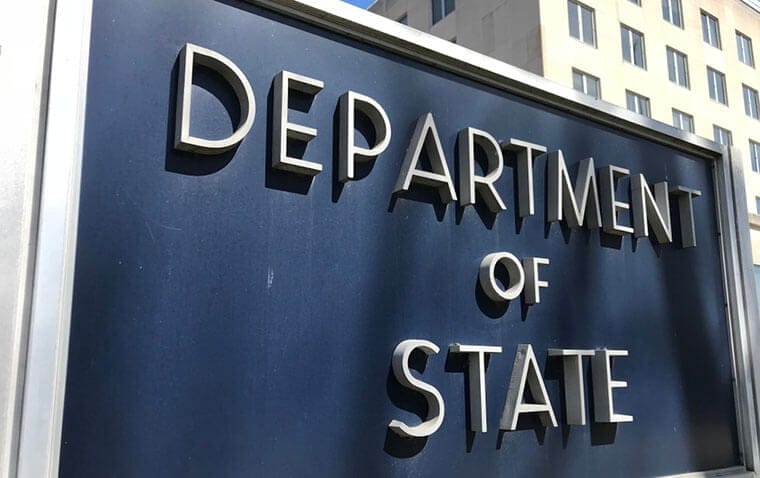 The State Department has been hampered by both long-running and recent personnel issues, according to the Partnership for Public Service, which however says that the department can make a number of improvements within a year even without additional authority from Congress.
Issues that "have persisted for decades," it said, include an outdated system for hiring, managing and developing employees; an equally outdated IT infrastructure that makes communication difficult and that hampers current work practices such as telework; "an institutional culture built on siloed organizational structures discourages coordination and collaboration"; and lack of trust between career employees and political appointees.
More recent issues include "the growing number of political appointees in top positions, a series of policy and management decisions that have decreased trust within the agency, and high turnover and vacancy rates that have depleted staff capacity," said the report, done in conjunction with the Bill and Melinda Gates Foundation.
The impact can be seen for example in the department's decline in the Partnership's annual best places to work in government ratings, in which it was in third or fourth place among Cabinet departments over 2012-2016 but stood 10 places lower in 2018 and 2019.
The report recommended short-term steps including more proactive recruitment; streamlining hiring practices; enhancing the onboarding process to better promote teamwork; expanding career development opportunities; and making better use of available data on the workforce.
Longer term, it recommended that the department apply to its civil service positions the types of flexibilities that allow foreign service employees to broaden their careers and push more decision-making to lower levels.
Federal Employee Policy Disputes Continue Down to the Wire

Delays in Transition Raise Issues of Leadership, Burrowing In