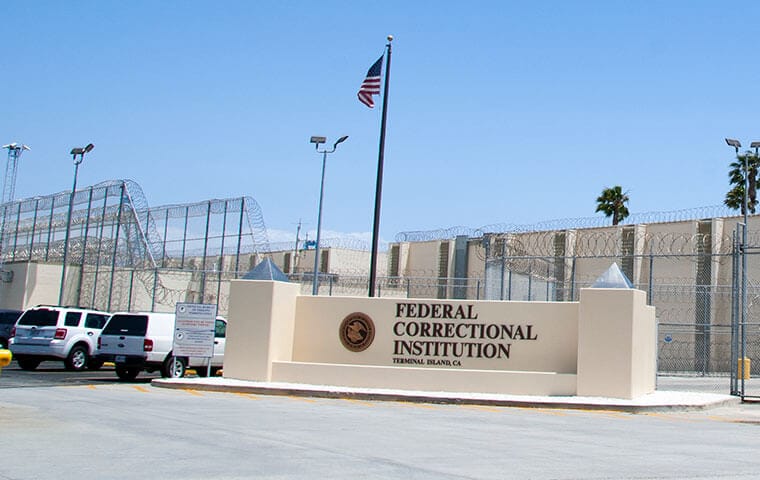 Lack of controls over purchases of food at the Bureau of Prisons "potentially endanger the health and well-being of both BOP inmates and staff," an inspector general report has said.
"The BOP does not have a quality assurance plan to ensure that food products procured by the BOP meet the specifications outlined in BOP contracts, the standards set forth in BOP's national menu, industry standards, and legal requirements," a report said.
Food purchases account for about 6 percent of total BOP spending, more than $400 million, for roughly 180,000 inmates in 122 institutions who are served nearly 480,000 meals per day—175 million per year. Institutions procure most food items independently, the report said, but "multiple OIG have identified instances in which vendors have provided the BOP with substandard products."
It cited a series of reports dating to 2014 raising such issues finding that the BOP "does not have a protocol in place to ensure its food supply is safe and meets contractual requirements. We further have found that the BOP does minimal and inconsistent quality assurance inspections of food items and instead relies almost exclusively on vendors' claims regarding the composition, quality, freshness, and weight of their products."
Further, it said, prisons do not always document or share information about vendors that have provided substandard products. That has allowed "instances where BOP food vendors attempted to ship food products to BOP institutions after the products had been rejected by other BOP institutions."
The report was issued as a management alert and that asked for a BOP response to its recommendations within two months.
Bureau of Prisons Implements Partial Lockdown to Halt Spread (April 4)

Concerns Raised about Prisons Bureau-Issued Phones (March 18)

Marine Corps Issues "Plain View" Prohibition on Confederate Flag, Symbolism