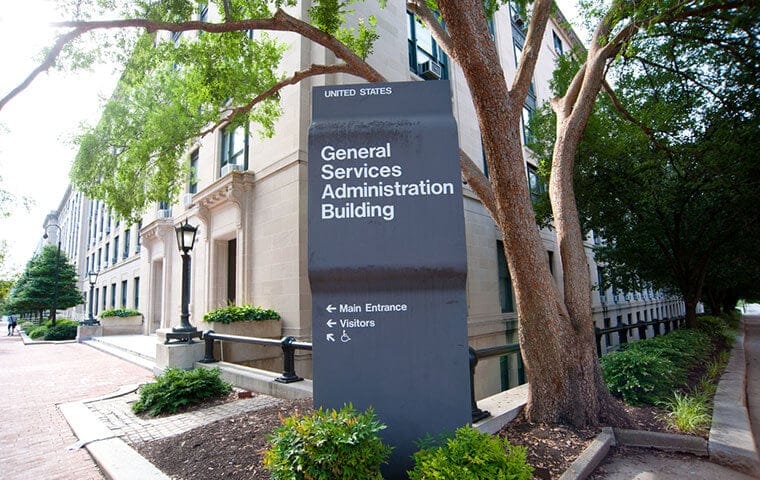 There is "a high risk" that the GSA's plan for reconstituting itself and other executive branch entities including the White House after a catastrophe would be "inadequate to achieve continuity and reconstitution for GSA, much less the physical reconstitution of the Executive Branch," if it needs to be invoked, an IG report has said.
That plan has not been reviewed or updated since 2012 and does not meet the requirements set by FEMA in a 2017 policy, said the special "management alert" report which reflects concerns that arose during an audit of GSA's office of inspections.
Under the FEMA policy, GSA is responsible for acquiring temporary space or new permanent facilities and coordinating repairs to damaged facilities following a catastrophe. GSA's plan "must provide critical information to allow the organization to continue or rapidly resume mission essential functions following a change to normal operating conditions," the report added. However, the current GSA plan does not address that responsibility, "which is GSA's primary mission essential function during a catastrophic emergency."
"It is critical to the agency's business operations that GSA maintain national continuity and reconstitution plans to enable GSA to resume its essential functions, and support the reconstitution of the executive branch. Without a current and accurate national continuity plan, GSA may not be able to continue business operations, and may fail in its primary mission essential function of helping reconstitute the Executive Office of the President and other executive departments and agencies during or after a disaster or emergency," it said.
GSA management said that it has tested the plan as recently as 2017, constantly trains its senior officials on it, and is working on an update. The IG responded that it has been given "inconsistent and unverified information regarding the existence and progress toward completion of a national continuity plan that supports the reconstitution of the executive branch."