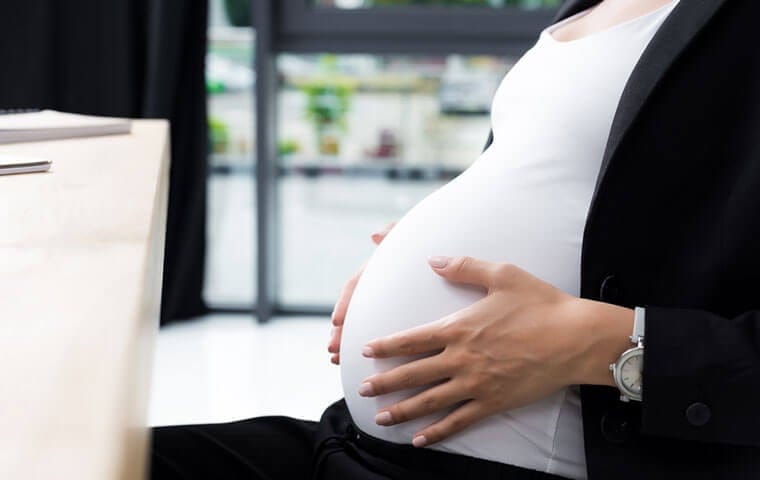 The House has scheduled a vote for this week on HR-2694, to expand requirements that employers, including federal agencies, must provide to pregnant workers, under a policy that would be akin to the "reasonable accommodation" standard for disabilities.
According to a House report on the bill, the Americans with Disabilities Act and the Pregnancy Discrimination Act—both of which apply to the federal workforce along with the private sector—" are insufficient to ensure that pregnant workers receive the accommodations they need."
It said the former "leaves women with less serious pregnancy-related impairments, and who need accommodations, without legal recourse" while the latter requires that an employee seeking an accommodation show that the employer has done the same for a comparable employee, "which is a burdensome and often impossible standard to meet."
"Pregnant workers may need reasonable accommodations to protect the health of both mother and baby. Reasonable accommodations can include providing seating, water, and light duty. They do not need to be, nor are they typically, complicated or costly," it says.
Further, as under disability law, an employer would not have to provide an accommodation that would amount to an "undue hardship" on the employer.
Under the bill, an employer could not: require pregnant workers to accept an accommodation other than a reasonable accommodation arrived at through good faith negotiations with the employee; deny employment opportunities to pregnant workers because of the need for a reasonable accommodation; require a pregnant worker to take paid or unpaid leave if another reasonable accommodation can be provided; or take adverse employment actions against a pregnant worker for requesting or using a reasonable accommodation; or "coerce, intimidate, threaten, or interfere with any individual exercising those rights or supporting someone else in exercising them.
The report says that three-fourths of working women will become pregnant while employed at some time in their lives and that four-fifths of those work until their final month of pregnancy, when the need for accommodations may be the highest.