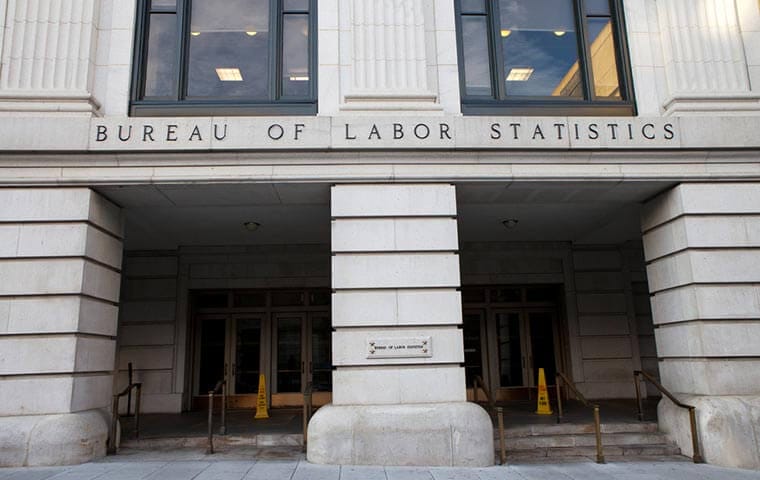 Lyn Alden
The first week of January was choppy for markets, and was on a slight downward trend until Friday when multiple pieces of good news hit the markets.
Friday's gain of 3.43% for the S&P 500 was a huge rally day in what is currently a bear market, but how stocks will fare as we head deeper into January is anyone's guess.
The middle of last week had a big piece of negative news, but Friday countered that with a few items of more promising information for investors to work with.
Apple: Biggest Single-Day Stock Drop in Years
After markets closed on Wednesday, Apple dropped a bombshell on financial media. In an unexpected letter to shareholders, Apple CEO Tim Cook wrote that his company is revising its expected revenue, income, and other company metrics for this quarter. They now expect $84 billion in revenue rather than $89 to $93 billion as they previously forecasted. This was the first forecast cut from the company in 15 years.
More important than just the numbers was the reason. Apple gets about 20% of its sales from China, and Cook said that the Chinese consumer market is slowing a lot more than the company expected.
In response to all this, Apple's stock dropped by about 10% on Thursday, which was the biggest single-day decline in years. The rest of the market sold off as well over fears that a weakening Chinese economy would impact many other American stocks that sell products and services there. In particular, many semiconductor stocks that supply products to Apple crashed hard, falling 5-10% or more on Thursday in many cases.
In 2018, Apple became the first U.S. company to surpass a market capitalization of over $1 trillion. Since then, the stock has lost nearly 40% of its value and the market capitalization is down to about $700 billion. It used to be the largest company in the C Fund, but is now in 4th place behind Microsoft, Alphabet (Google), and Amazon.
December Jobs Report
On Friday, the Bureau of Labor Statistics released the December jobs report, and the numbers were almost twice as high as surveyed economists had predicted.
Total non-farm payroll numbers increased by 312,000 in December. Counterintuitively, the unemployment rate increased from 3.7% to 3.9%, but only because more people were back into searching for jobs. Total labor participation inched up from 62.9% to 63.1%, which is the highest figure since 2014. Wage growth was also great with 3.2% growth.
Fed Chairman Powell's Remarks
Also on Friday, Jerome Powell, the Chairman of the U.S. Federal Reserve, answered reporter questions and reassured markets that the Federal Reserve would be flexible with regards to its planned interest rate hikes and balance sheet reductions.
Critics of the Federal Reserve, ranging from President Trump to many voices in the financial media, have expressed concerns with some of Powell's remarks in 2018, where he seemed adamant to raise rates almost on autopilot.
Over the past month Powell has notably walked back some of his earlier remarks to emphasize flexibility and data-dependency with regards to the Fed's plan to raise rates, and Friday's remarks were widely viewed in financial media as what the markets needed to hear.
China-U.S. Trade Meeting
Additionally on Friday, China and the United States confirmed plans to hold trade talks on January 7th and 8th in China.
Uncertainty around tariffs, shifting supply chains, and their impacts on both economies have been factors into the decline of both Chinese and U.S. stock markets in recent months, so whenever news comes out about positive developments regarding trade talks, both markets tend to rally.
Lyn Alden is a financial writer and an engineer, and holds a bachelor's in engineering and a master's in engineering management, with a focus on financial modeling and resource management. She specializes in analyzing and presenting financial data. Her investment work can be found on LynAlden.com.