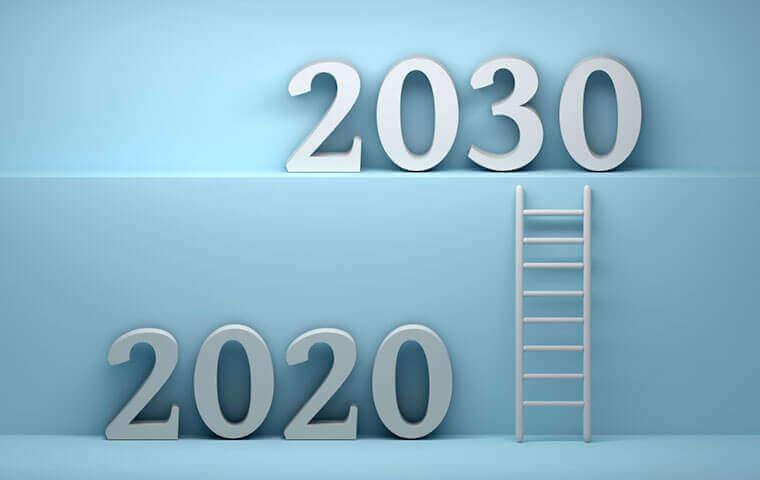 Lyn Alden
This article takes a stab at outlining what may be in store for the next decade of equity performance. We can never be sure, but history does give us some insight on how to manage our expectations and assist with retirement planning as we move forward into the next decade.
To start with, let's look at how the three previous decades performed.
The decade that started in January 1990 and ended in December 1999 was exceptional for S&P 500 investors, which is the index that the C Fund tracks. Stocks started the decade with rather low valuations and ended at the height of the Dotcom Bubble, and any money you had invested in the beginning of the decade went up more than 400%, meaning you had five times as much money by the end.
Then, the decade that started in January 2000 and ended in December 2009 gave stock investors negative total returns. The S&P 500 unfortunately started that decade near the top of the Dotcom Bubble, crashed over 40%, recovered to new highs (especially with dividends reinvested, as the TSP does), crashed over 40% again, and began to recover.
And finally, this past decade from 2010 through 2019 started from that rather low point, and went up in an almost straight line for a decade, with no recessions:
Historically, whenever the stock market is collectively priced very high relative to underlying fundamentals such as sales, earnings, dividends, or book value, the long-term performance from that high level tends to be subpar. And in contrast, whenever stocks are inexpensive, usually because of a recession or other negative scenario, the long-term performance from that low level tends to be very strong.
One of the popular ways to measure stock valuation is to use the cyclically-adjusted earnings yield. This ratio takes the average of the last ten years of inflation-adjusted earnings, and divides that figure by the current price.
The following chart shows the historical cyclically-adjusted earnings yield (blue line, right axis) going back almost a century, along with the ten-year annualized forward returns (orange bars, left axis) that the S&P 500 provided from that point in time:
This chart has a relatively strong correlation. Historically, whenever the earnings yield was this low (meaning stock valuations were high), long-term forward returns tended to be low. This was the case in 1929, the late 1960's, and the late 1990's.
Currently the ratio is the second-lowest it has ever been, just after the Dotcom Bubble of 2000.
Some measures, such as market capitalization as a percentage of GDP, show that current stock valuations are even higher than during the Dotcom Bubble, although other measures similar to this earnings yield metric show that it's not quite that expensive, but still one of the top 4 most expensive periods.
We can never really know the future, but today's valuations suggest that the 2020's decade may be a rougher one for stocks, and potentially for other asset classes such as bond as well.
Maintaining diversification, either through the Lifecycle funds or by other methods, can maximize risk-adjusted returns. The Lifecycle funds automatically rebalance into any periods of weakness or strength, to benefit from volatility rather than just being harmed by it.
More on the Pros and Cons of the LifeCycle Funds
Investors that plan to retire in 10-15 years are likely better off expecting low returns, and saving and investing more money, rather than relying on high stock return expectations to fund their retirements.
If you assume low returns, and save more money, you will be more prepared. If stock returns turn out better than expected, you'll be pleasantly surprised. On the other hand, if you assume high returns despite the evidence and rely on those high return expectations to make your retirement goals work on paper, there is a decent chance that you'll be disappointed in the result.
See also, Understanding TSP Withdrawals
Lyn Alden is a financial writer and an engineer, and holds a bachelor's in engineering and a master's in engineering management, with a focus on financial modeling and resource management. She specializes in analyzing and presenting financial data. Her investment work can be found on LynAlden.com.